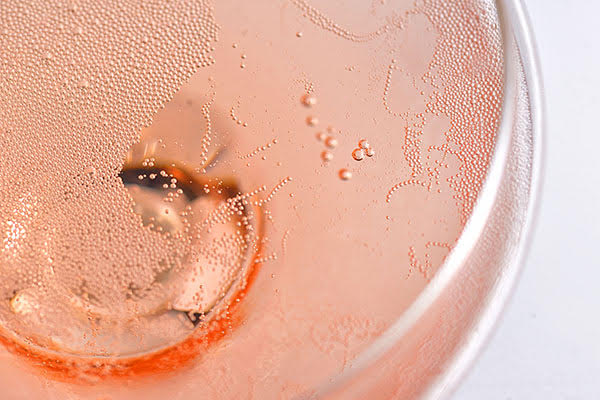 La Vie en Rosé - Prosecco DOC Rosé
It's official!
Having obtained EU approval to market and export its new DOC, the Prosecco Consortium announced with great fanfare that the worldwide launch of Prosecco DOC Rosé starts in January 2021!

Two major trends come together
Since acquiring DOC status in 2009, Italian Prosecco has conquered wine lovers and markets all over the planet, reaching an annual production of nearly half a billion bottles, and even outselling Champagne in some countries. Meanwhile, rosé wines were also reaching unprecedented heights of popularity, capturing significant market shares in many countries. It was only a matter of time before an "official" Prosecco rosé came into being.

Appellation criteria
To comply with the Consortium's DOC criteria, a Prosecco rosé must be made from at least 85% Glera, the native grape variety of Prosecco, and 10% to 15% Pinot Noir for its infusion of pigment, tannins and depth of flavour. In addition, Prosecco rosé must be vinified in vats for 60 days – twice the time of white Prosecco - and can be offered in a variety of styles, from "Brut nature" (extremely dry) to "Extra dry" (slightly sweet). Finally, unlike white Prosecco DOC, the rosés will be vintage. (Note that the Consortium has not permitted the production of rosé from Prosecco Superiore DOCG, specific to the Conegliano-Valdobbiadene region.)

A fresh & unique taste
Lighter than most Italian rosés, the colour of Prosecco rosé will be more like the rosés of Provence. On the pallet, Prosecco's typical freshness, accompanied by fruity and floral aromas of red apple, peach and rose petal, will be rounded out by the presence of Pinot Noir, providing light tannins and notes of red berries. A delightful pairing that adds a very interesting level of complexity.

A highly anticipated launch
Predicting that its fresh and fruity taste will appeal to millions of wine lovers, experts agree that Prosecco rosé has the makings of a credible alternative to the popular "Spritz" cocktail (Prosecco + Aperol) which has been all the rage on terraces around the world. 40 to 50 million bottles of 2020 Prosecco DOC rosé will be available starting January 2021, of which 85% will be destined for international markets, namely the United States, United Kingdom, Canada, France, Scandinavian countries, and Asia.

Available at the SAQ this spring?
The SAQ has not yet finalized its offer, but indications suggest that certain Prosecco DOC rosés will be available in stores in time for summer.

Starting in March 2021, AGILE will be offering two very good Prosecco rosés through private import. [Subscribe to our newsletter] to know when and how to order.